About Us
P.S. 287 is a learning community were all children are provided access to rigorous instruction, a supportive environment and opportunities to express student voice and equity throughout their learning career with us. We are currently providing our students curriculum that is aligned to the next generation learning standards through a blended learning approach. Which allows all students to engage in culturally relevant text in ether print or digital formats.
What does a day look like at P.S. 287?
All classrooms start their day at 8:20 am, with a Sanford Harmony quick connection activity. These activities are usually 5 minutes long and allow all students an opportunity to great and share with their learning community.
Every Monday and Wednesday morning our students are engaged in shared reading text that is aligned to NYS Next generation ELA Learning standards. Every Tuesday and Thursday morning our students are engaged in shared math problem solving and number talk that is aligned to NYS Next generation math learning standards.
Students transition to Reader's workshop and Writing for an additional ELA instruction. Math instruction is 90 minutes everyday and provides opportunities for exploration through manipulatives and real world application.
Additional Classes
Every Pre-K- 5 student receives weekly instruction in the following classes:
Library Media Sciences:
ve
The Robin Hood Library Initiative was a partnership with the Robin Hood Foundation, a New York City nonprofit that fights poverty, and the New York City Department of Education. In the early 2000's, Robin Hood had worked to improve city schools by helping to fund the construction of libraries in some of the city's elementary schools. The goal of this collaboration was to improve literacy by revitalizing school libraries. Through this initiative, participating elementary school libraries were remodeled and provided opportunities to learn library science and research. At P.S. 287 we have partnered with the Brooklyn Public Library Program to provided diverse opportunities access literacy outside of school hours.
Physical Education:
Physical education is a required academic subject that teaches participation in lifelong, health-enhancing physical activity. In physical education, students learn to work as a team, develop healthy personal fitness habits, and set fitness goals now and throughout their lives. PE is not recess, or a before- or after-school sports club.
PE is:
A regular class scheduled during the school day.
Taught by a certified, licensed DOE teacher.
Instruction on a wide range of skills, not just sports .
Based on a curriculum, with established learning standards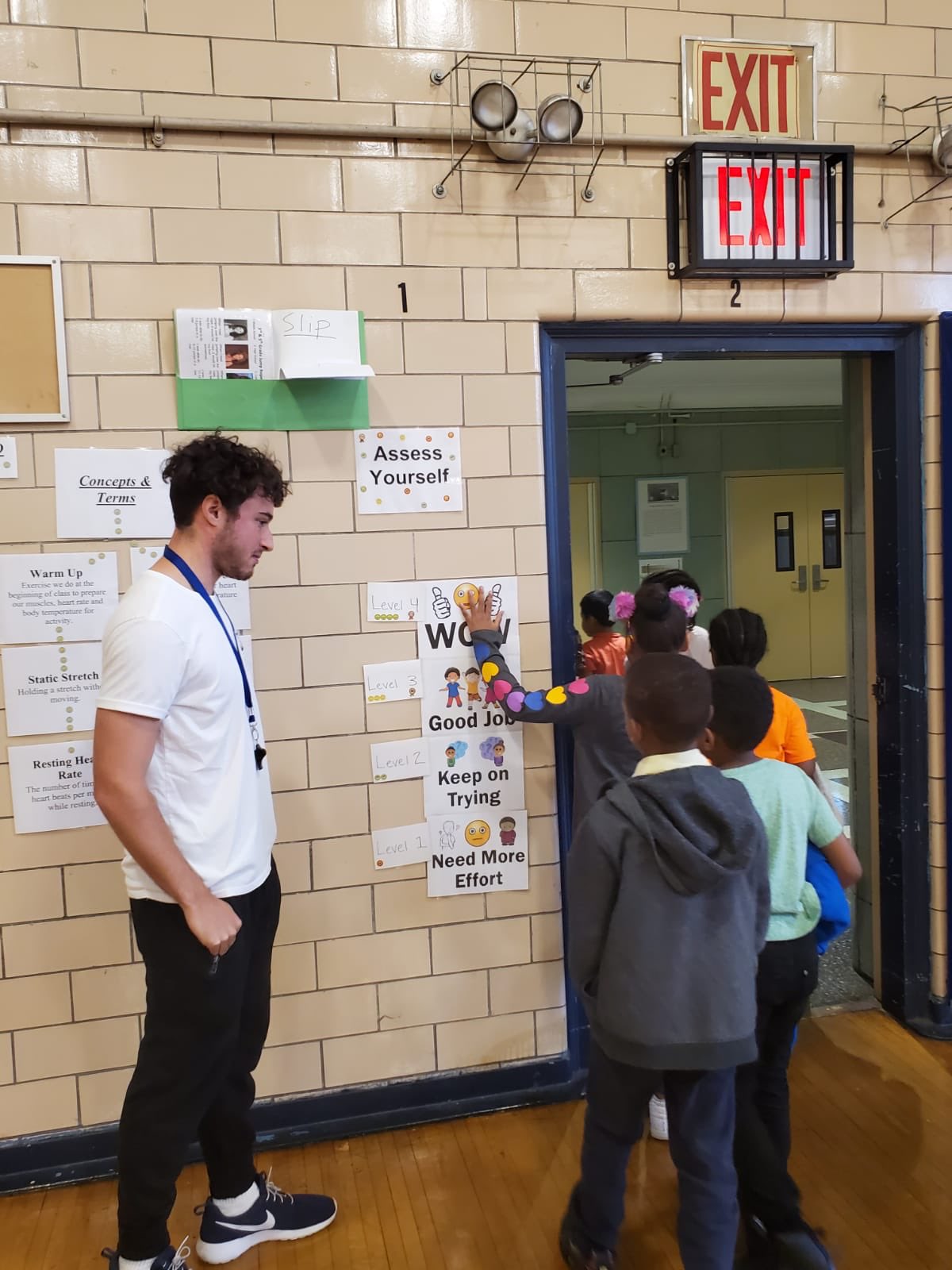 Science Lab:
All students are curious about the world in which they live, which makes them natural scientists. Science helps them make sense of the world around them. It provides opportunities for students to investigate this world and explain how and why things happen. As they engage in the work of scientists, they
observe
ask questions
collect data
construct explanations
predict
experiment
reach conclusions, and
communicate their discoveries
In our schools, students study physics, chemistry, biology, earth science, astronomy, and ecology. In our science classrooms, students develop an understanding of the interdependence of living things as well as a respect for nature. They study their local environment but they think globally. They use problem-solving skills to find solutions to a variety of real-world problems. They share ideas, work together, read informational texts, make presentations and challenge each other to think creatively. They integrate reading, writing, listening, discussion, and mathematics as they learn science.
At P.S. 287 our eSTEAM curriculum is a strategically designed program that aims establish a diverse and inclusive learning experience for all students ages 4 to 11 in the areas of entrepeneurialship, science, technology, engineering, art, and math. Our eSTEAM curriculum includes and is not limited to:
Programming
App Design
Google classroom integration
&
As a learning community our desire is to provide a holistic educational approach by introducing our students to the broad range of eSTEAM learning opportunities.